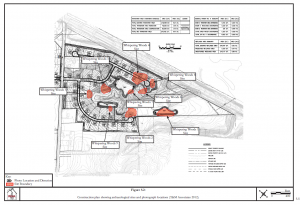 WANTED: Rutgers–Camden students for new archaeology course, Fridays 9am-12noon. 
***Excavate a Real Archaeological Site – Special Topics in Anthropology – Doing Archaeology in South Jersey***
This Fall Rutgers-Camden students have the opportunity to take part in a real archaeological excavation as part of a special topics course in the department of Sociology, Anthropology, & Criminal Justice. The site of "Whispering Woods" is located in Pilesgrove, Salem Co, NJ. In 2012 a preliminary survey yielded both historic and prehistoric (Native American) artifacts. A further excavation is required by the NJ Dept.of Environmental Protection.
Students in this class will meet at the site on Fridays from 9am-12noon to conduct a this excavation under the direction of four experienced archaeologists. This is the ultimate hands-on educational experience. The class is limited to 20 students. If you are interested, register under 50:070:386. Questions about the course can be forwarded to the instructor: Kimberlee Moran (k.moran@camden.rutgers.edu)